#39 – Aswath Damodaran (Making economic sense of a 'crazy world')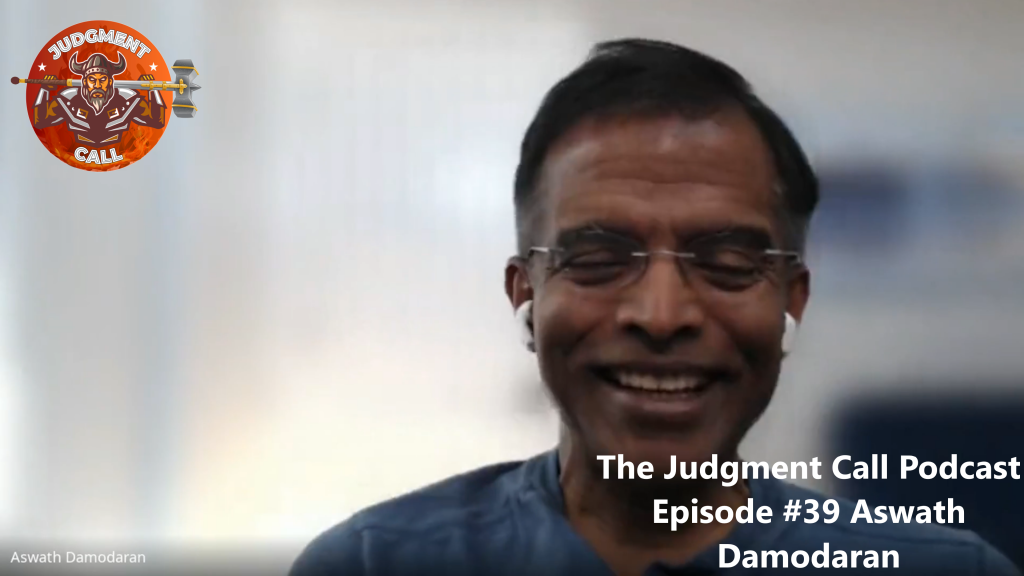 In this episode of the Judgment Call Podcast Aswath Damodaran and I talk about:
Why he started putting his lectures online as early as 1997!
Why Aswath considers academia, journalism and the financial industry ripe for disruption and how Aswath managed to stay 'independent' during his teaching career.
What is the Equity Risk Premium and why Professor Damodaran is so focused on it?
Professor Damodaran's view on inflation and interest rates?
What is source of the low productivity growth in the US? What role did the Federal Reserve in it?
Will Tesla stay a 'trend stock'?
Does Uber actually have a 'business model'?
What is behind the backlash against capitalism?
What are Professor's Damodaran best investments right now and how do these 'short squeezes' actually work?
and much more!
You may watch this episode in 4K resolution on Youtube – The Judgment Call Podcast Episode #39 – Aswath Damodaran (Making economic sense of a 'crazy world').
Aswath Damodaran teaches corporate finance and valuation at the Stern School of Business at New York University.
Aswath has won many accolades for his unique 'no BS' teaching style and has also earned the moniker 'Dean of Valuation'.
You may reach Professor Aswath via his website.