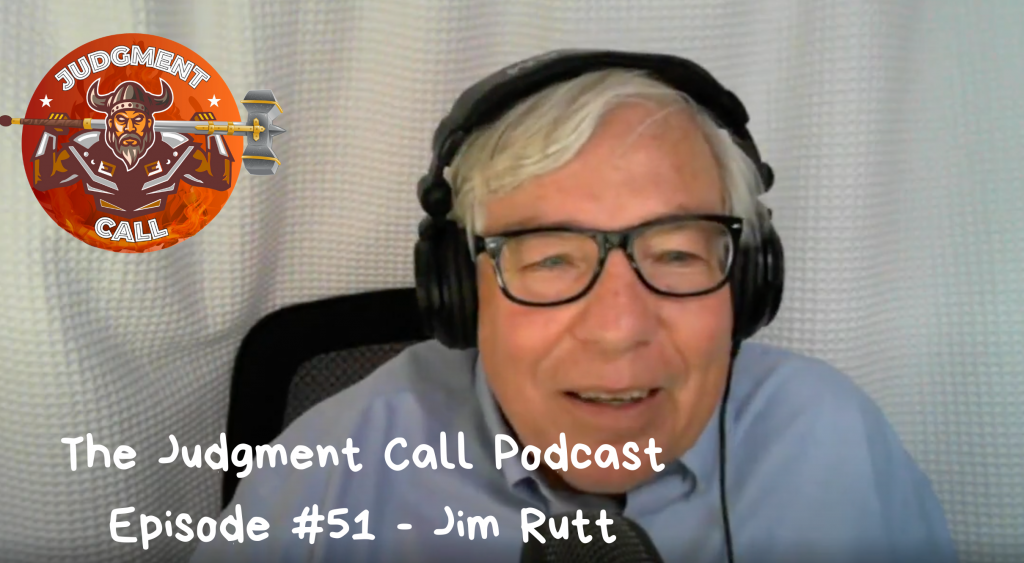 In this episode of the Judgment call Podcast Jim Rutt and I talk about:
00:02:10 A look into the distinguished life and career experience of Jim
00:14:04 What is GameB all about? What are the main tenets of this new operating system for society?
00:21:01 Is GameB setting a limit of the growth of society? Should population size be limited? Why the 'West' need to reduce resource consumption by 80%.
00:29:03 How Jim envisions citizens to be enticed by GameB?
00:35:10 Why do we see the decline in productivity growth? Is that a sign of the GameA coming to an end?
00:43:59 Jim's thoughts on the singularity.
00:51:30 What role does and did religion play in human and economic development?
01:07:57 What happened to the voice of the Silicon Valley CEOs in the Free Speech Debate? Why wokeism won't overcome the forces of competition.
01:21:01 Why the influence of the Frankfurt school has grown so visibly in the last 10-20 years? Why is the draw to socialism to strong lately?
01:29:21 Is an America with ONE Billion people a good idea?
01:33:13 'America is the best thing that ever happened to the human race'. Who said it?
01:38:01 Are we headed for a single global government?
and much more!
You may also this episode on Youtube – #51 Jim Rutt (Is GameB the new operating system for society?).
Jim Rutt is the former CEO of Network Solutions. The New York Times once referred to him as "the Internet's bad boy" due to his reputation for creative mischief. He sold Network Solutions at the peak of the Dot Com boom and then went into scientific research. Jim has been affiliated with the Santa Fe Institute since 2002, serving as Chairman from 2009 thru 2012.
Tune into The Jim Rutt Show or follow Jim on Twitter and Medium.