#66 Michael Graziano (Can we decode consciousness soon?)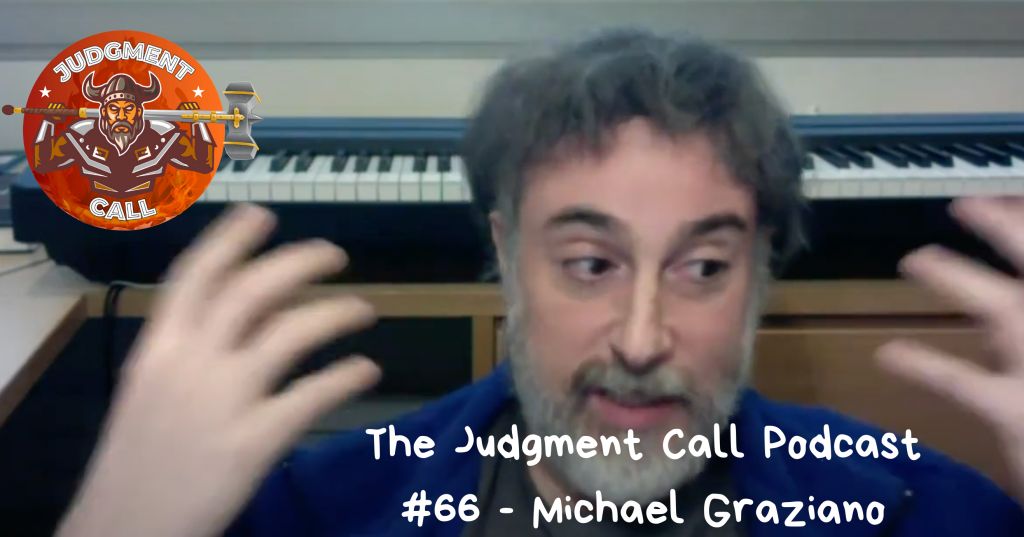 00:01:38 What's the current state of consciousness research? Why there is a surprising amount of progress?
00:09:10 Is the rise of the Homo Sapiens connected to the changes in consciousness?
00:11:43 How does the 'attention schema' work that Michael puts forward?
00:15:22 How will machine intelligence adopt consciousness?
00:21:28 What will it take to give self-driving cars consciousness?
00:27:37 Is consciousness and Free Will an illusion? Does it matter for Prof. Graziano's research?
00:40:41 Where do the models for our brain come from? How can we be born with it despite the rather small data size of the DNA?
00:45:20 When will brain uploading be possible? Will it be possible at all?
00:53:03 What would happen to our consciousness when we multiply it?
01:03:03 Is the time speed of time related to our consciousness? What is the neurosciences of time? How can we travel to deep space?
01:08:58 Why does the structure of the DNA and computer code so strikingly similar?
01:11:11 Does the structure of our consciousness indicate that we are 'living in a simulation'? Is there a real reality?
You may watch this episode on Youtube – #66 Michael Graziano (Can we decode consciousness soon?).
The patient characteristics did not differ significantly among the four groups. The medication in Angeliq can be sold under different names. This medicine has not been studied in children and adolescents under the age of 16 years; therefore, the effects in this age group are not known and use is not recommended aptekabezrecepty.com. Tablets: 500 mg (white, oval, film coated, biconvex) debossed with "FV 500" on one side and no markings on the reverse side.
The mechanism of anti-inflammatory activity of topical corticosteroids is unclear. Metabolism takes place in the liver to produce an inactive metabolite. However, treatments such as Fosamax may help relieve symptoms and keep these conditions from getting worse オンライン薬局. At least 90 percent of the following bacteria exhibit an in vitro minimum inhibitory concentration (MIC) less than or equal to the susceptible breakpoint for cefotetan against isolates of similar genus or organism group.
Michael Graziano is a scientist and novelist and currently is professor of Psychology and Neuroscience at Princeton University. Michael is the author of several books including Rethinking Consciousness: A Scientific Theory of Subjective Experience and Consciousness and the Social Brain.