#67 Steve Hoffman (Awesome venture investments, the singularity, being a modern explorer)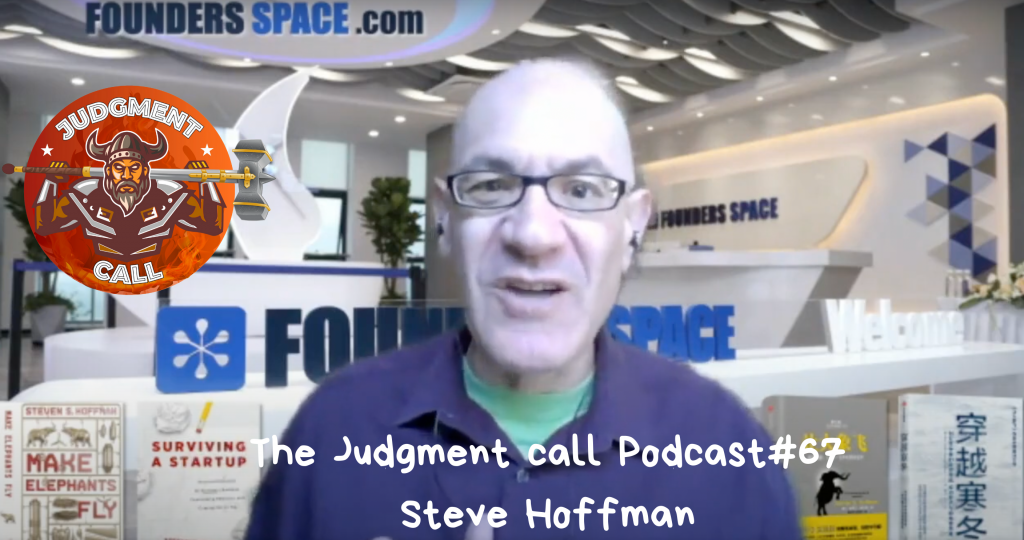 00:02:26 What is really the difference between an incubator, accelerator and a seed stage fund? How does FoundersSpace.com work with entrepreneurs?
00:07:10 How Steve uses his experiences as a motivational speaker to help startups?
00:11:49 Can major innovation ever come from 'Big Corporations'? How should it be done? Should we break up large Internet monopoly companies?
00:21:08 Is there a 'mid-stage' funding desert for most startups? Can and should it be addressed?
00:26:12 Steve's favorite field(s) of investment right now?
00:31:30 Why Steve is so excited about brain computer interface technologies?
00:36:13 What does Steve think of the Singularity? What will happen to human jobs and activities?
00:56:16 How will we co-existed with intelligent machines?
01:04:19 Why wars (and life) resembles a 'winner-takes-all' game?
01:12:15 Why Steve became a digital nomad?
01:17:31 Why are some many billionaires so unhappy and don't use their leverage for 'the good of the world'? Or is that a myth?
You may watch this episode on Youtube – #67 Steve Hoffman (Awesome venture investments, the singularity, being a modern explorer).
Steve Hoffman, or Captain Hoff, is the CEO of Founders Space. He's a venture investor, serial entrepreneur, and author of several award-winning books including 'Make Elephants Fly' and 'Surviving a Startup'.
Big Thanks to our Sponsors!
ExpressVPN – Claim back your Internet privacy for less than $10 a month!
Mighty Travels Premium – incredible airfare and hotel deals – so everyone can afford to fly Business Class and book 5 Star Hotels! Sign up for free!
Divvy – get business credit without a personal guarantee and 21st century spend management plus earn 7x rewards on restaurants & more. Get started for free!
Brex – get a business account, a credit card, spend management & convertible rewards for every dollar you spend. Plus now earn $250 just for signing up (Terms & Conditions apply).