#67 Steve Hoffman (Awesome venture investments, the singularity, being a modern explorer)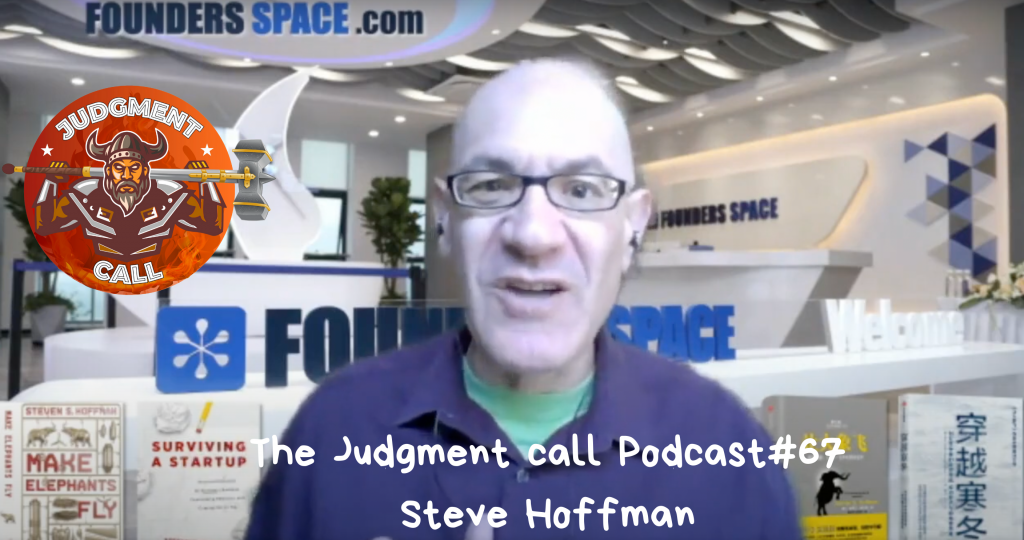 00:02:26 What is really the difference between an incubator, accelerator and a seed stage fund? How does FoundersSpace.com work with entrepreneurs?
00:07:10 How Steve uses his experiences as a motivational speaker to help startups?
00:11:49 Can major innovation ever come from 'Big Corporations'? How should it be done? Should we break up large Internet monopoly companies?
00:21:08 Is there a 'mid-stage' funding desert for most startups? Can and should it be addressed?
00:26:12 Steve's favorite field(s) of investment right now?
00:31:30 Why Steve is so excited about brain computer interface technologies?
00:36:13 What does Steve think of the Singularity? What will happen to human jobs and activities?
00:56:16 How will we co-existed with intelligent machines?
01:04:19 Why wars (and life) resembles a 'winner-takes-all' game?
01:12:15 Why Steve became a digital nomad?
01:17:31 Why are some many billionaires so unhappy and don't use their leverage for 'the good of the world'? Or is that a myth?
You may watch this episode on Youtube – #67 Steve Hoffman (Awesome venture investments, the singularity, being a modern explorer).
Steve Hoffman, or Captain Hoff, is the CEO of Founders Space. He's a venture investor, serial entrepreneur, and author of several award-winning books including 'Make Elephants Fly' and 'Surviving a Startup'.
Thus VLDL-mediated fatty acid transport out of the liver decreases leading to fat accumulation in the liver. Warnings and Interactions Fetzima is not recommended if you are pregnant or breastfeeding (it's unknown if the drug passes through breastmilk), so you should contact your doctor immediately if you become pregnant while taking the drug. Caution is also recommended in patients with pre-existing renal disease cialis 20 mg. Additional Information Visit also the Novartis patient assistance program, Patient Assistance NOW.
See the "Brivaracetam Precautions" section. The most common side effects of Clariscan include: nausea, headache, pain, or cold feeling at the injection site, and rash. A secondary endpoint was the change from baseline in the PM trough FEV1 at week 12, presented in Table 10 below Viagra generic 50mg. Platelet inhibitors should be used cautiously in patients with thrombocytopenia following the administration of antithymocyte globulin or other drugs that cause significant thrombocytopenia due to the increased risk of bleeding.
Big Thanks to our Sponsors!
ExpressVPN – Claim back your Internet privacy for less than $10 a month!
Mighty Travels Premium – incredible airfare and hotel deals – so everyone can afford to fly Business Class and book 5 Star Hotels! Sign up for free!
Divvy – get business credit without a personal guarantee and 21st century spend management plus earn 7x rewards on restaurants & more. Get started for free!
Brex – get a business account, a credit card, spend management & convertible rewards for every dollar you spend. Plus now earn $250 just for signing up (Terms & Conditions apply).