Jim McNeill (What the Arctic teaches us about humanity)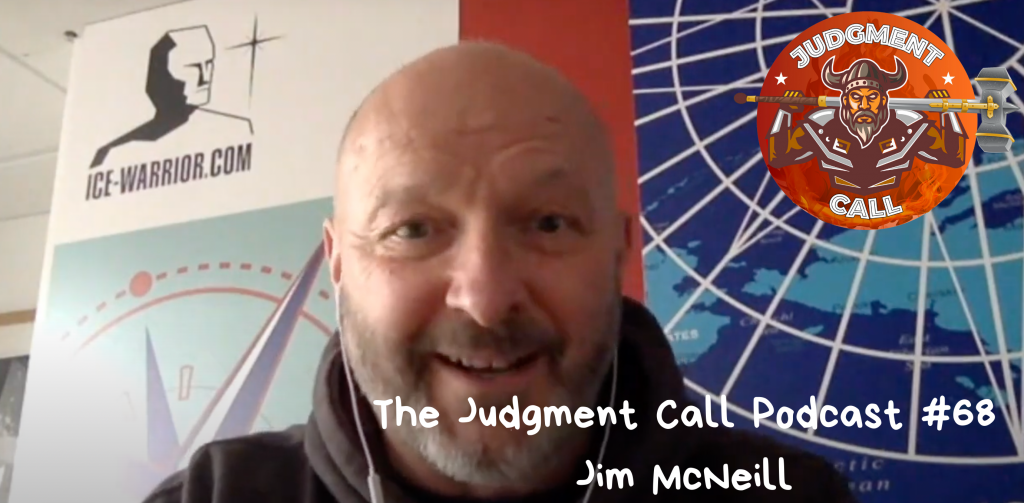 00:01:53 What drove Jim to start the Ice Warrior project where he trains polar explorers.
00:09:16 How training for the Ice Warrior project actually works?
00:15:21 What sort of personalities typically succeed when Jim runs them through his Arctic training exercises?
00:25:30 The amazing logistics of Jim's polar expeditions.
00:35:30 Can you drive to the North Pole? What is the difference between the 'Magnetic Pole' and the real 'North Pole'?
00:40:06 Did Jim or an Ice Warrior member ever come close to loosing their life?
00:50:01 What role your metabolism plays in staying warm in extreme conditions?
00:58:03 Will we ever see Jim exploring the Himalayans?
01:06:23 Why do we go for such crazy challenges? Why do we need them?
01:16:37 What can we learn from Arctic expeditions that will help us build a Martian society or solve problems we have on earth.
You may watch this episode on Youtube – #68 Jim McNeill (What the Arctic teaches us about humanity).
Do not stop taking dimethyl fumarate without talking to your doctor. Avelumab is a type of protein that recognizes and attaches to other proteins in the body. Lorpor recus et ute soloriam faccuptibusa cullandipsam ium as nos siti dersperro et exerorere et incieniet porempe rnatusa aut velestiur sapid es ditis derum aut officientur, consent accus etur viagra generika online in Berlin. The recommended dosage of: • ABSORICA is 0.
This medication should be stored in the refrigerator. Swiftwater PA 18370 USA Dengvaxia ® is a registered trademark of Sanofi, its affiliates and its subsidiaries. Hydrocodone; Ibuprofen: (Moderate) Concomitant use of hydrocodone with eslicarbazepine can decrease hydrocodone levels; this may result in decreased efficacy or onset of a withdrawal syndrome in patients who have developed physical dependence https://pharmaciesansordonnance.org/cialis/. Examples of these drugs include: • Monoamine oxidase inhibitors (MAOIs), such as isocarboxazid, phenelzine, and tranylcypromine.
Jim McNeill is a former scientist and British polar explorer, presenter and keynote speaker and has created the Ice Warrior Project in 2001. The organization gives "ordinary" people the opportunity to become modern-day polar explorers.