#18 Steven B. Smith (An introduction to Political Philosophy)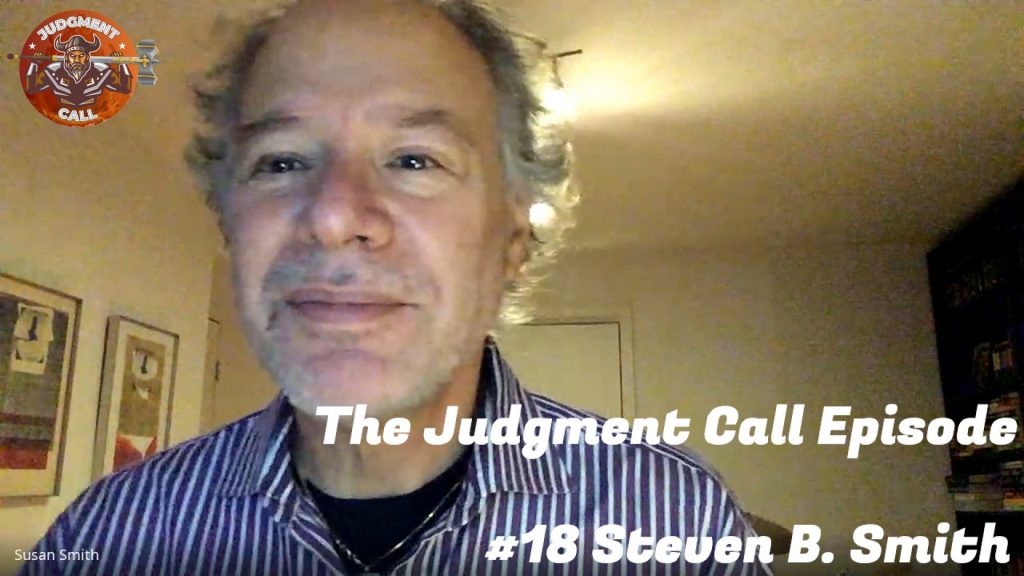 In this episode of the Judgment Call Podcast Steven and I talk about:
What led Steven to become a student of philosophy?
How his lecture 'Introduction to Political Philosophy' made its way to Youtube.
How Steven decides about which books are included in the introduction course?
What cult leaders, entrepreneurs, politicians and philosophers have in common?
Are we creating an ever more polarizing political philosophy currently?
What role does postmodernism play in Political Philosophy right now?
What is the 'philosopher's curse'?
What is the role of patriotism in the US now?
Steven B. Smith has been teaching at Yale since 1984. Steven's lecture series 'Introduction to Political Philosophy' has been viewed 700,000 times on Youtube. Steven also has been a prolific author including  Hegel's Critique of Liberalism , Political Philosophy (2012) and the Modernity and its Discontents .
His latest book is titled "Reclaiming Patriotism in an Age of Extremes," – which is now available for pre-orders on Amazon.