#21 Paul Freedman (The truth about the 'Middle Ages')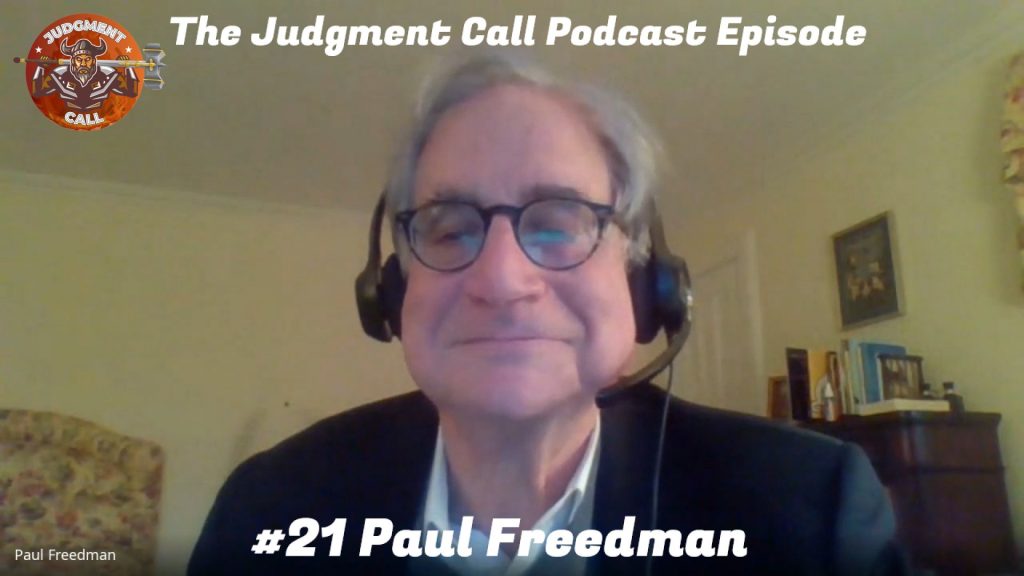 Why are the 'Middle Ages' often called the 'Dark Ages'?
What were the biggest improvements in the 'Middle Ages' compared to the Roman Empire.
Were the contemporaries of the Middle Ages drunk all the time?
What are the most popular misconceptions about the 'Middle Ages'?
How did the taste for popular foods change so much over the centuries?
Why the debate about healthy food is much older than you think.
The story about Lampreys that you never knew.
Why monasticism is such an important part of the 'Middle Ages'.
Why did the 'Scientific Revolution' not happen in the 'Middle Ages'?
Did slavery delay the invention of the 'steam engine'?
What was life like as an entrepreneur in the 'Middle Ages'?
Did the debt cycles of modern day have parallels in the 'Middle Ages'?
Are there parallels between the late Roman Empire and the US in the current day?
Why was Islam so popular when it started out?
and much more!
Professor Paul Freedman has been teaching at Vanderbilt University and at Yale since 1997. He specializes in medieval social history, the history of Catalonia, comparative studies of the peasantry, trade in luxury products, and the history of cuisine. His lecture series about the 'Middle Ages' has been viewed more than 700,000 times on Youtube.
Paul is also a prolific author about history and food including: